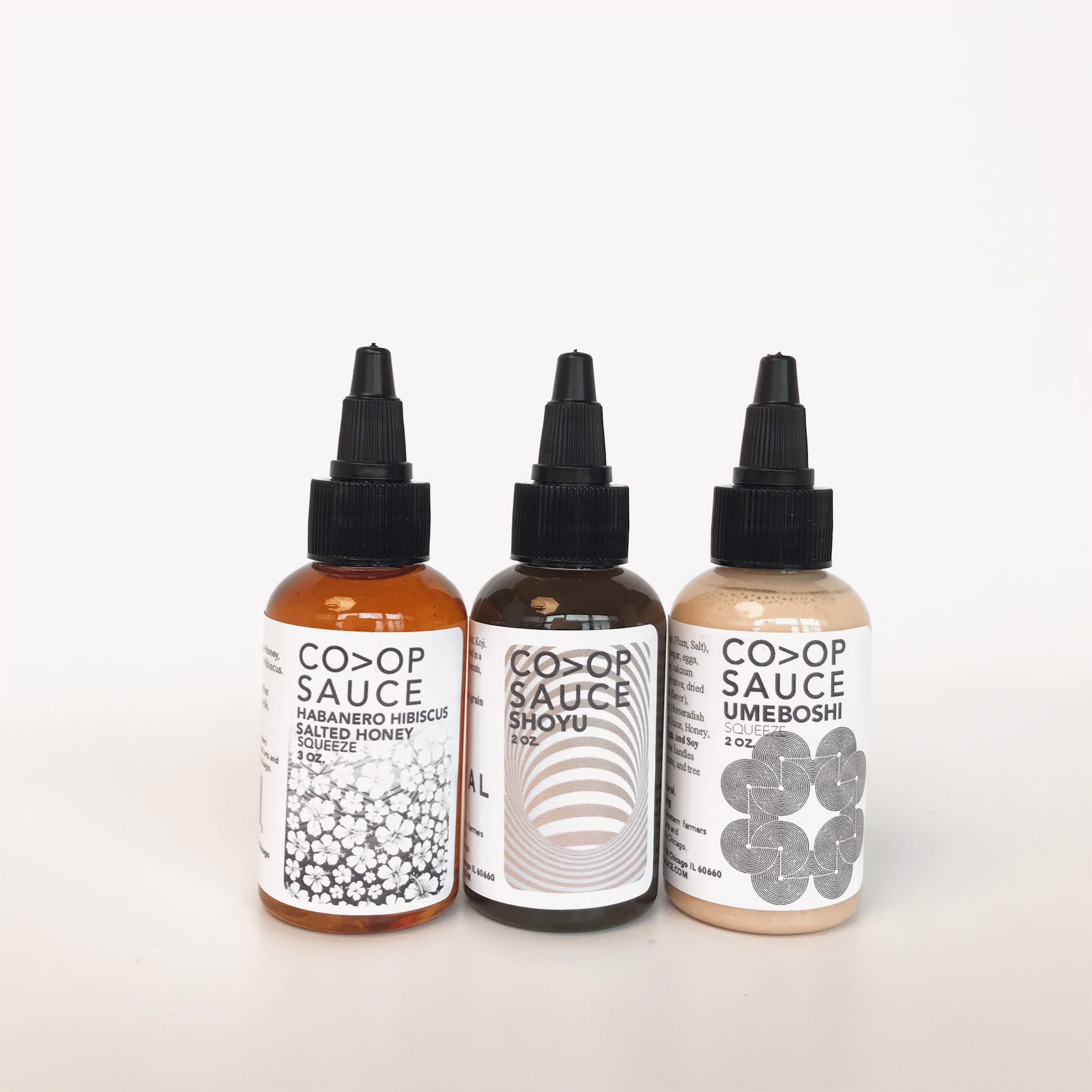 Mini Umami Pack
HEAT RATING: 1-2
This little Umami 3 pack, well, packs a punch of funky unctuous flavorism. These lil cuties are 2 oz. per piece so they are perfect for travel or gifting. We feature 3 of our latest and strangest products Umeboshi Squeeze, Shoyu, and hibiscus habanero salted honey.
TRY IT WITH: Taking it anywhere
LOCAL SOURCES: midwest plums, spent grains from Pipeworks Brewing and barrels from Koval, Honey from Gentle Breeze Wi.
Size: 3 2oz bottles